---
Quasar is an independently produced magazine and small press that celebrates creativity and community – our editorial explores the inspiration that feeds our creative circuit, from people to places, culture to movements, within the deep southeast region.
Issue No. 3 out now

---
Issue no. 3 cover artist: Deja Samuel
As someone who is sensitive and observant by nature, at 27 I desire to prioritize wellbeing while offering my fullest expression to the sacredness of life and everyone / thing on this journey with me. The older I get, the slower and more intimate my approach to living and photography grows. This particular medium has always been easiest for me to tend to my most loving intentions; which are to connect, create spaces of calm + healing, and pay homage to the stories that have guided us here.

The rest of this featured artist interview can be found in issue no. 3 with additional photography by Deja.
---
Introducing
did I tell you What Happened? written by elz
"Playing "Three is a Magic Number" from Schoolhouse Rock, searching for a loaned copy of Franny and Zooey, texting a photo of the cats' favorite food to one's partner at PetSmart — from our ordinary occasions and everyday dialogue, Elz captures the gorgeous and gritty aspects of human days and shows them to be days that are worth living. This beautifully designed fragmented memoir, enriched with their own drawings, takes necessary risks. In did I tell You What Happened? they "use the sharps of my keys" to pop "the comforts of abstracts / bubble-wrapped" in order to be vulnerable. Keep telling us, Elz: we're listening, and we're grateful."

-Beth Ann Fennelly, author of Heating & Cooling: 52 Micro-Memoirs, W. W. Norton




---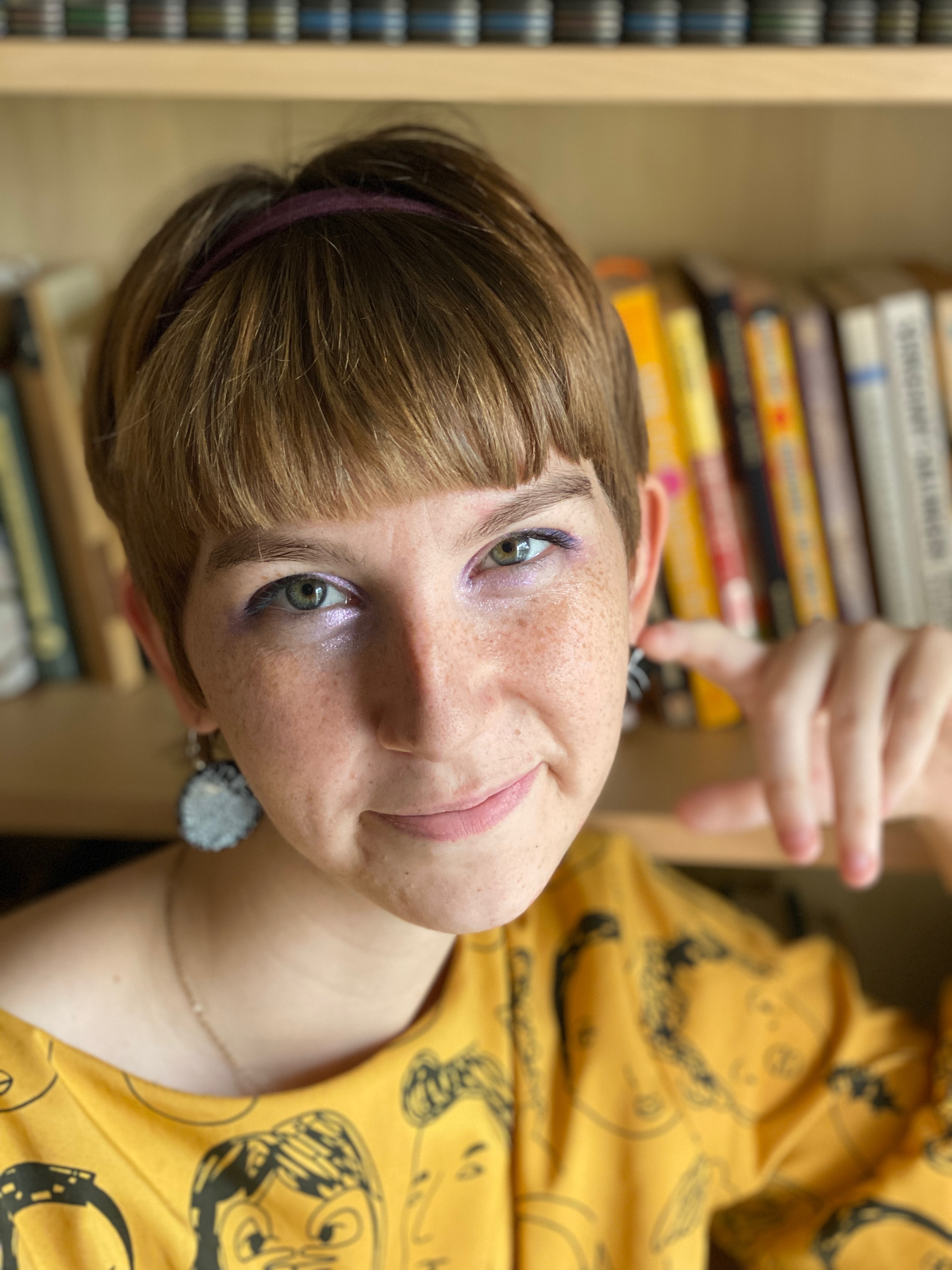 Author of did I tell you What Happened: elz
elz
is a 20 something, writing, reading, singing, drawing, and learning their way through this life as a gender fluid, Seven collector in Oxford, MS. They share an apartment turned arts studio with their partner, Benjamin, and their two tuxedo babes, Sheva and Sybil. The body of elz's work is rooted in how living with Bipolar Disorder provides (and often forcibly imposes) avenues of elevated emotional accesses. The elements of those accesses that ground most of elz's work surround the distortions and fragmentations that play with their experiences of time, spirituality, and interpersonal relationships.
---